Paragliding is the recreational and competitive adventure sport of flying paragliders. Paragliding in Nepal can be a truly wonderful and fulfilling experience for the adventure seeker. The main area for paragliding is the Pokhara valley. A trip will take you over some of the best scenery on earth, as you share airspace with Himalayan griffin vultures, eagles, kites and float over villages, monasteries, temples, lakes and jungle with a fantastice view of the majestic Himalaya.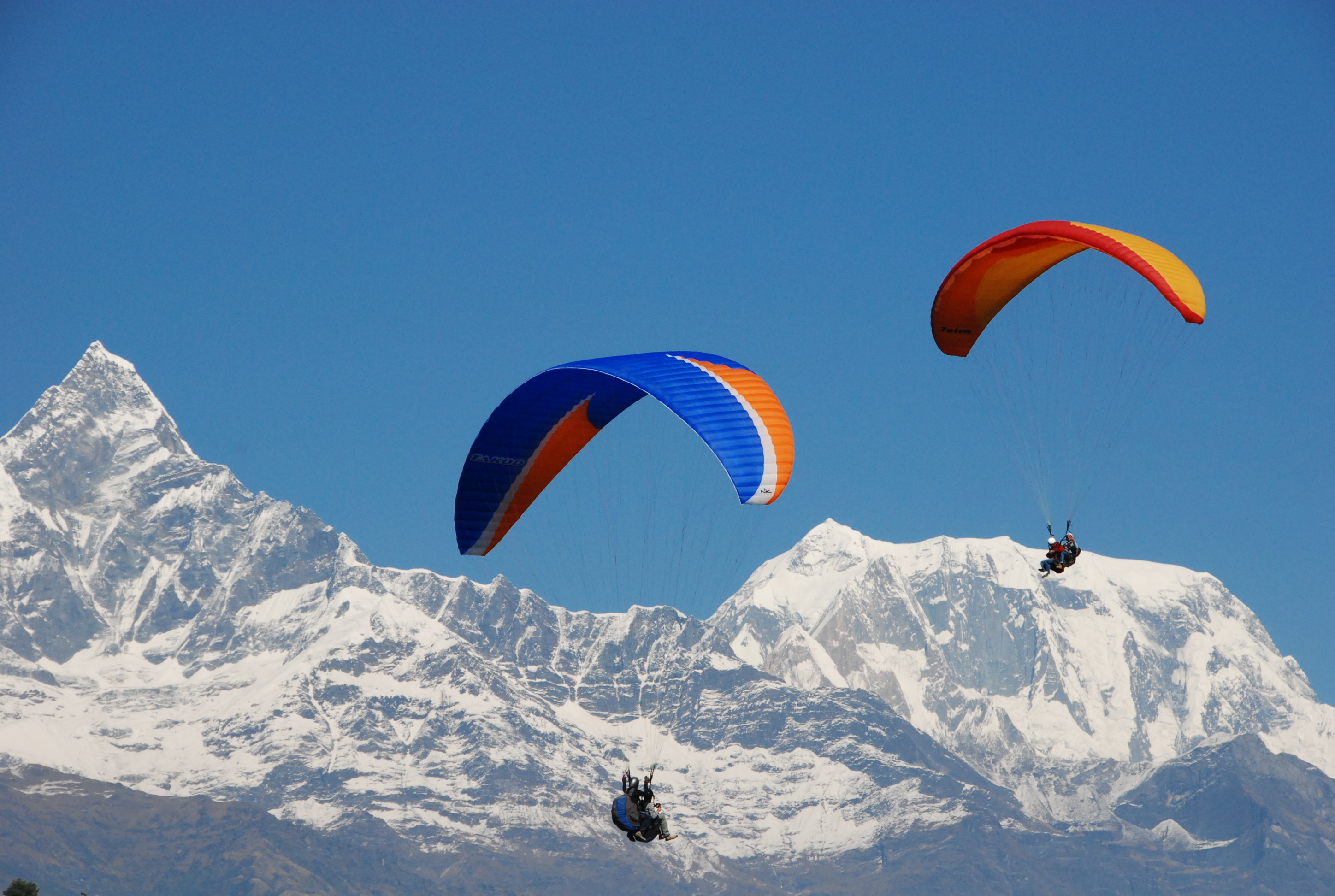 Paragliding in front of Machhapuchre(Fishtail) Himal
As the most experienced company providing paragliding holidays in Nepal we are urivalled in our knowledge of paragliding conditions , sites and local cultures. With a devoted crew of experienced instructors and skilled pilots you will explore the adventure enjoy.